Your Just Desserts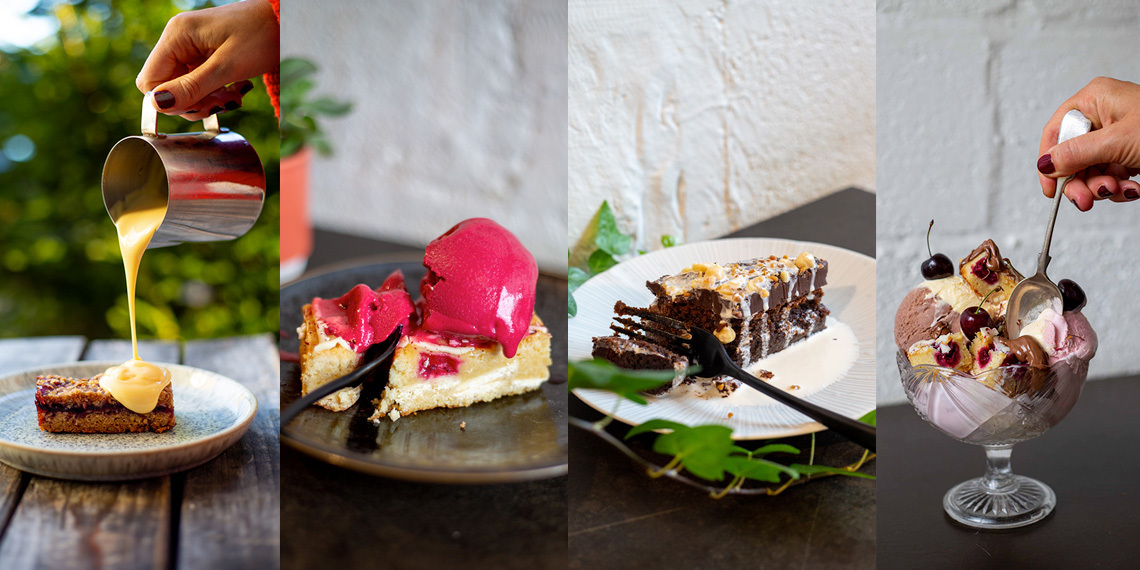 Looking to expand your dessert menu? Our wholesale cake slices are the perfect addition!
Pair them with a dollop of ice cream, warm custard or a scoop of sorbet for a delicious and easy-to-prepare dessert. Your customers will love the variety, and you'll love the increased margins.
Here are some of our favourite ways to pimp up our cakes into decadent desserts!
Quick and Easy
It's easy to increase margins on our cakes by offering them as luxurious restaurant-quality desserts. Some whipped cream and raspberries can take our Apricot & Pistachio Frangipane from a ten to an eleven!
Effortless Upsell
Upselling can be effortless - try adding a scoop of ice cream or sorbet to our Burnt Basque Cheesecake for a touch of indulgence!