Spa Town Coffee, 94 Warwick St, Leamington Spa CV32 4QG. Open: Weekdays 8-6 Weekends 930-530
A very welcome addition to this lovely town, Spa Town Coffee has made a big impression since opening it's doors in July! Minimal in design but warm in welcome Spa Town Coffee serves fabulous lunches, pastries and cakes but above all its about.....the coffee. "We love making coffee. Good Coffee. We want to take excellent beans from small farms with exciting flavours and play with the perfect recipe to make consistently delicious espresso." says Tina.
So without further ado here are the pairings...
Lemon and Raspberry with London Fog
- Earl Grey from Waterloo Tea, infused with Sicilian Bergamot
- Made into London Fog with steamed milk and just a hint of vanilla
- Brewed for slightly longer to give a it a lemony punch
Served with a Lemon and Raspberry cake; both are light and sweet, with subtle fruity fresh flavours that comfort you when its wet and raining outside.
Chocolate and Seville Orange TrayCake with Madagascar Hot Chocolate
- Madagascar Hot Chocolate from Jaz and Juls
- A light and aromatic chocolate, sharp with a slight spicy aftertaste
A light hot chocolate that almost wants to be a tea, pairs well with the rich intense chocolate from the Seville Orange Chocolate cake. 
Our Favourite Espresso Cheesecake Brownie and a Flat White made with Caravan Market Blend 
- Caravan's Market Blend; a medium roasted jammy cocoa like espresso
- Slightly over dosed at 20 grams but with a shorter extraction to make a tangy ristretto
- A short intense Flat white
The espresso Brownie will go with anything in our opinion, it's so rich it almost has a nutty flavour. However it's well matched with zingy flat white, the sharp flavours bounce off each other.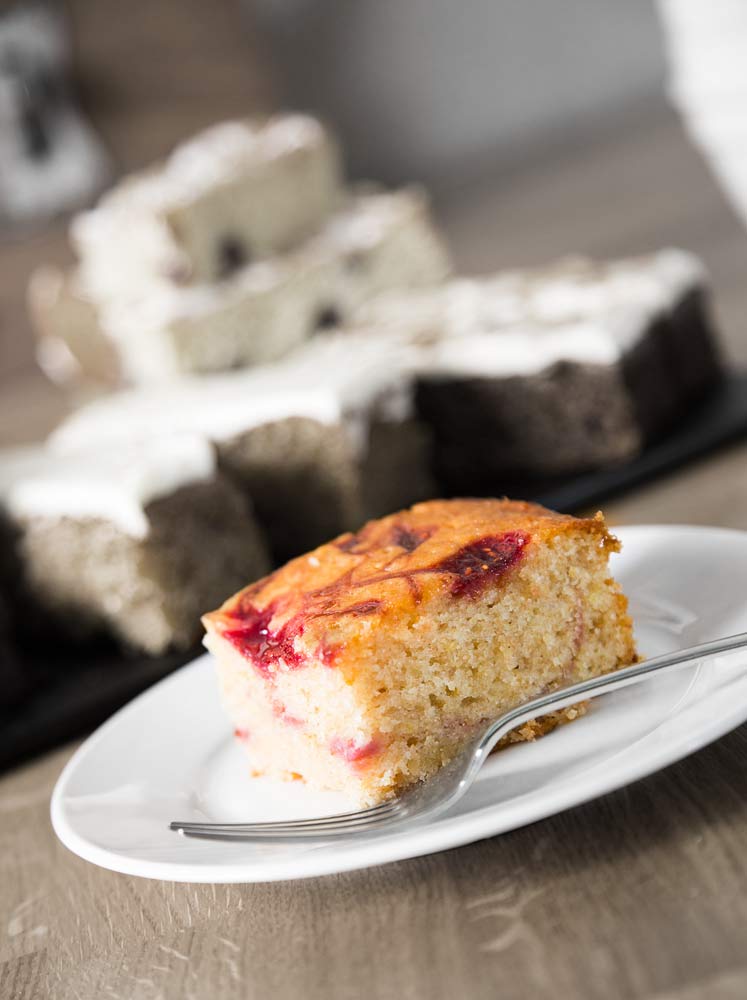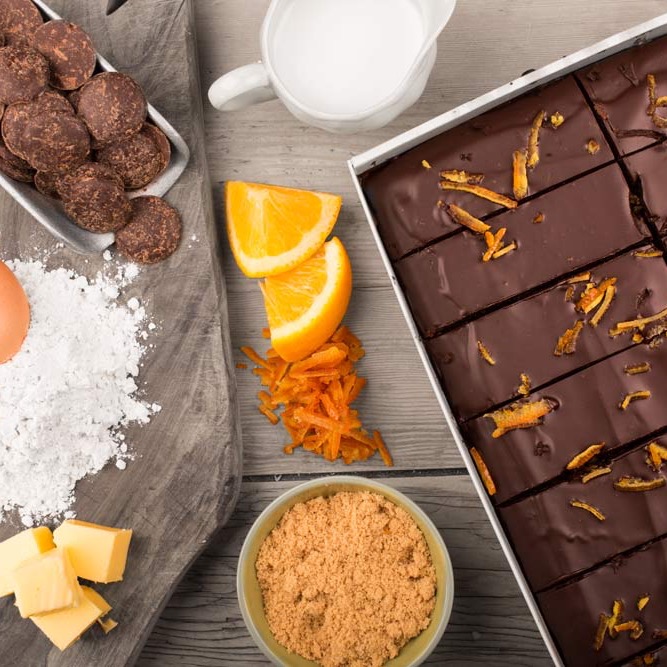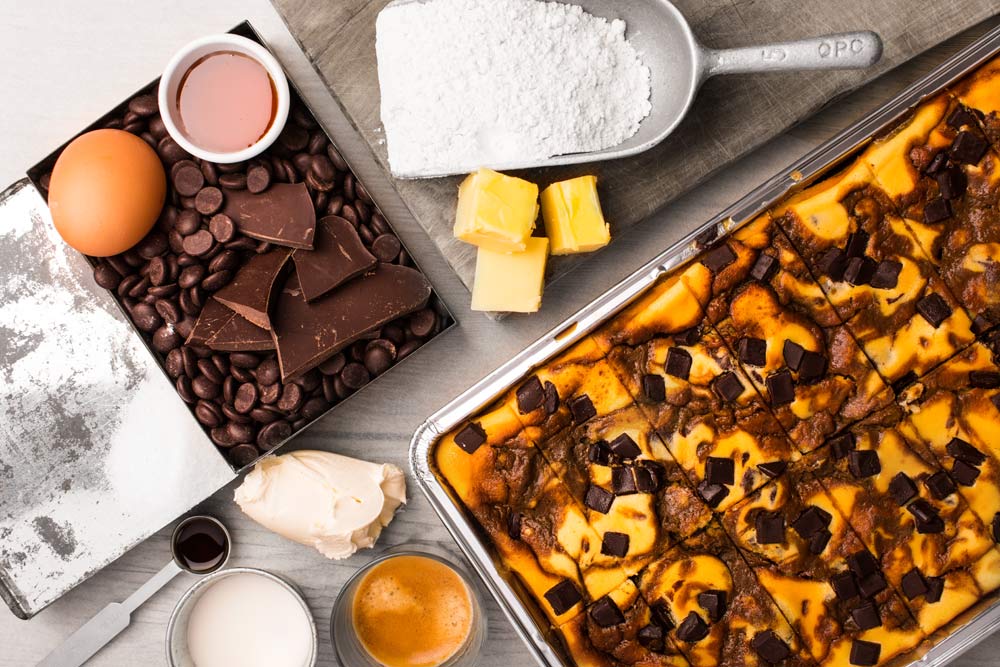 Previous Barista Recommends feature - Repack Espresso, Bath
Fancy taking part in our Barista Recommends Feature? There's FREE cake involved! Please contact us for details.