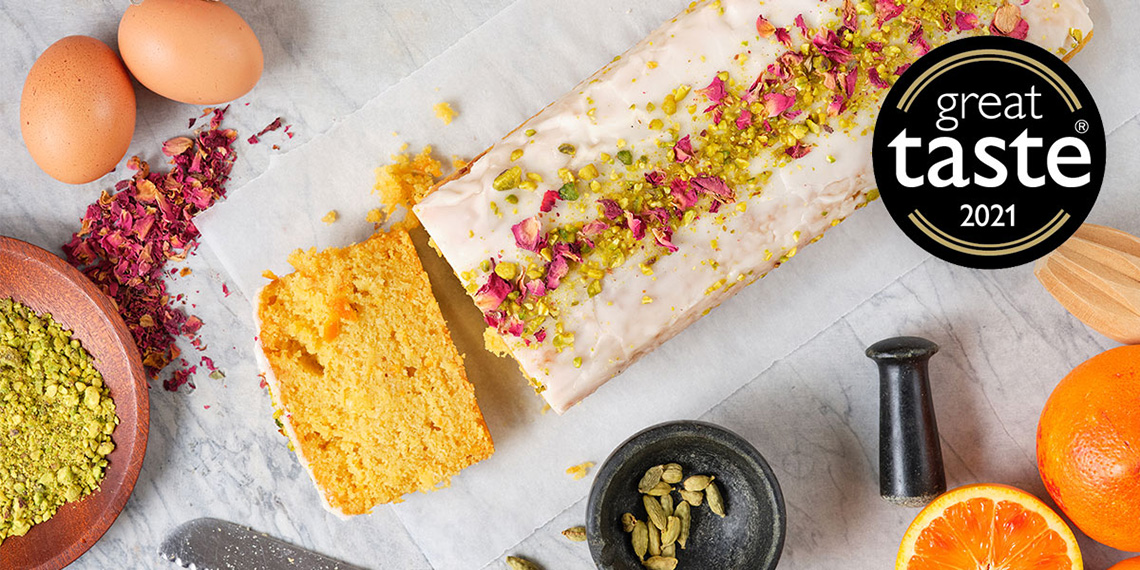 We're thrilled to announce that a whopping 8 out of 8 cakes submitted have been awarded in this year's Great Taste Awards! 
Each product gets blind-tasted by selected chefs, buyers, restaurateurs, food critics and writers, and is judged purely on great taste, regardless of branding or packaging. Needless to say - we're chuffed with the result.
So, without further ado - here are the big winners...
2 Stars - Outstanding
Billionaire's Shortbread 
Persian Love Loaf
1 Star - Simply Delicious!
Ultimate Carrot Cake
Cinnamon Classic Sticky Buns 
Banana Chocolate Loaf 
Coffee and Candied Pecan Loaf 
Chocolate and Praline Swirls 
Lemon and Blueberry Loaf 
Shop the full range of award winners from this year and previous here >