Did you know that last Sunday was the day you're most likely to break one of your New Year's resolutions? Well, we're here to help your customers keep that healthy eating resolution going for a few weeks longer.

But you make cake we hear you say. Yes, that is true but we've just launched a brand new raw bar that is all about mashing together lots of healthy goodies in one delicious bar – with no added sugar in sight.

Here it is: the Apple & Pecan Roar Bar – it's a delightful 100% raw slice made from squished fruit, nuts and seeds.  Watched over by our friendly monster Pec(an), who might just eat all the apples if you're not quick!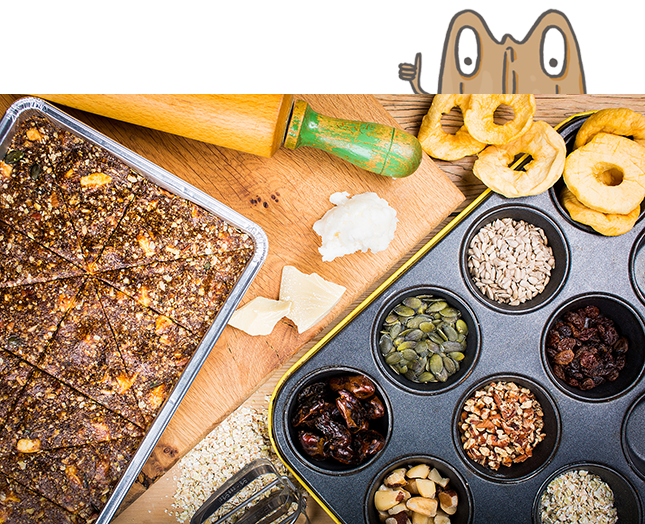 Matcha and Strawberry? You betcha.

Apple and Pecan isn't the only flavour we've been playing with lately. Matcha is the queen of green teas at the moment. In fact, it's been stated that, in tea form, it contains three times more of a specific catechins antioxidant - linked to fighting cancer, viruses and heart disease – than other kinds of standard green tea.

Here at Cakesmiths we're big fans of the taste and what's better than mixing matcha with that most traditional of herbal tea flavours: berries. We tried a few ingredient combinations before we hit on the Matcha & Strawberry Loaf – it really meets the taste test and looks amazingly distinctive too. Why not offer a slice with a matcha shot on the side? Perfect.
Come this way to checkout our other, just launched, Seasonal cakes!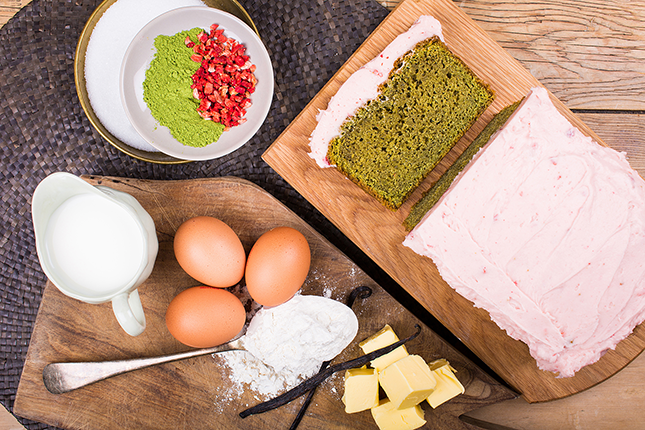 Shhhh it's a secret. Sign up for The Bakery Bulletin and be the first to hear about our exciting new bakes and cakes coming up in 2016.