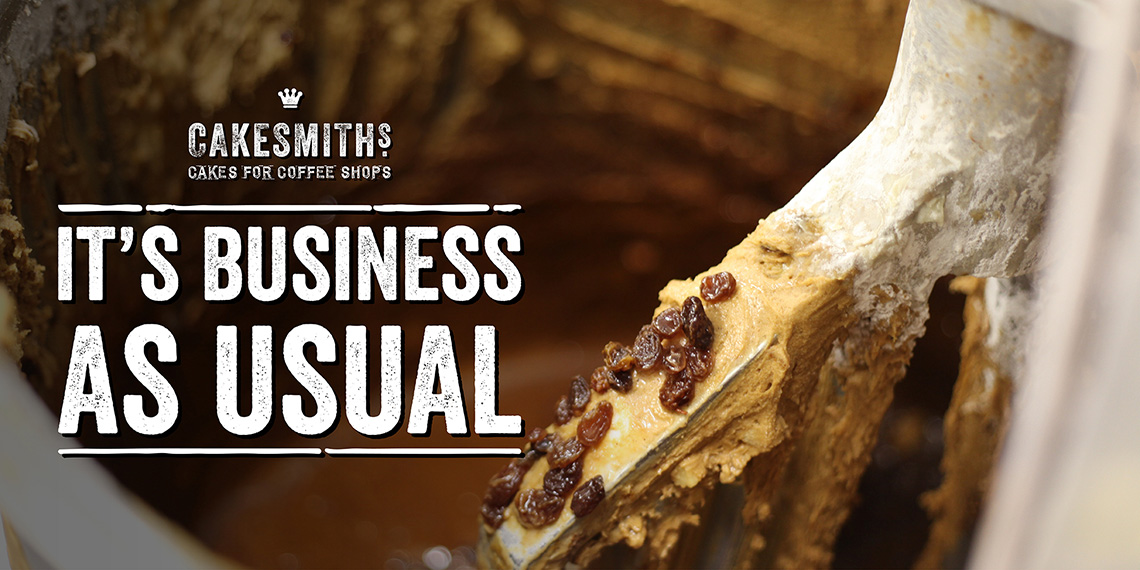 Hi there,
With the latest lockdown announced, we wanted to take a moment to let you know it's very much BAU here at Cakesmiths - we're here for you. 
It's a really tough time out there right now, but we know lots of you have adapted well in offering takeaway and the coffee shop at home experience. It's amazing how well this industry clubs together during difficult times. 
Here are a few things we're doing that may help:
£15 off your next order with code: CAKEMAS. If you haven't already used your CAKEMAS code, go ahead and grab yourself a sweet £15 discount until the end of the month. 
 
10% off our vegan range. For Veganuary, we're doing 10% off our entire vegan range, including our new vegan-friendly Ultimate Carrot cake. Just enter code: VEGANUARY at checkout
 
HomePacks. These resale-ready Bakesmiths HomePacks come in 8 portion packs, perfect as gifts, or indulging at home. Sell direct from the freezer for ultimate no risk retailing or defrost and sell from the fridge with 10 days shelf life. Great margins too!
 
Individually wrapped. Our big selection of delicious individually wrapped slices have a defrosted shelf life of 10 days and are perfect for grab and go situations and work great as upsells for those grabbing their coffee to go.  
 
If you need any other info at all, don't hesitate to get in touch [email protected]
Stay safe out there,
Team Cakesmiths.