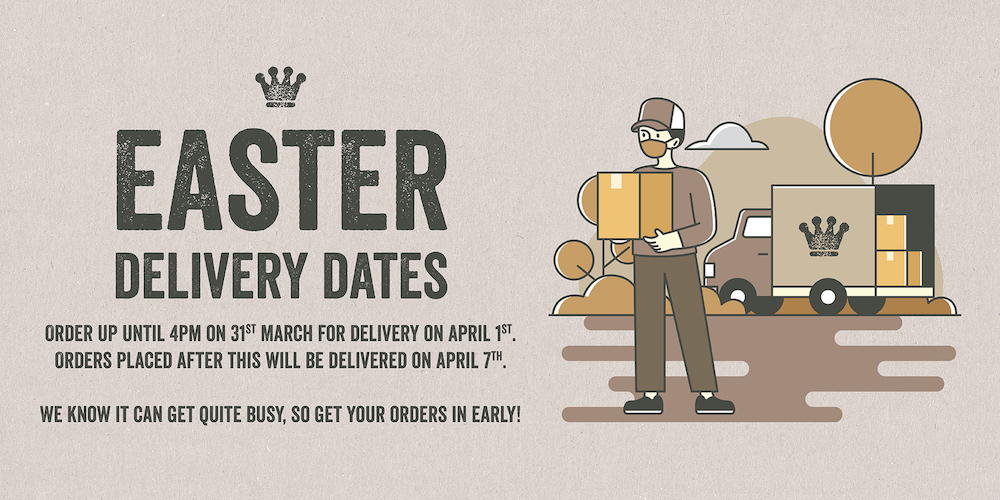 Here are our dispatch dates and timings over the Easter period. We do recommend ordering ahead of time where possible to ensure you receive your order in plenty of time.
All orders up to and including 4pm on Wednesday 31st March will be delivered on Thursday 1st April
Orders placed after this will be delivered on Wednesday 7th April

A massive thank you for your continued loyalty and support for Cakesmiths this year, we really, really appreciate it. Have a fantastic, cake-filled Easter everyone!

The Cakesmiths team.