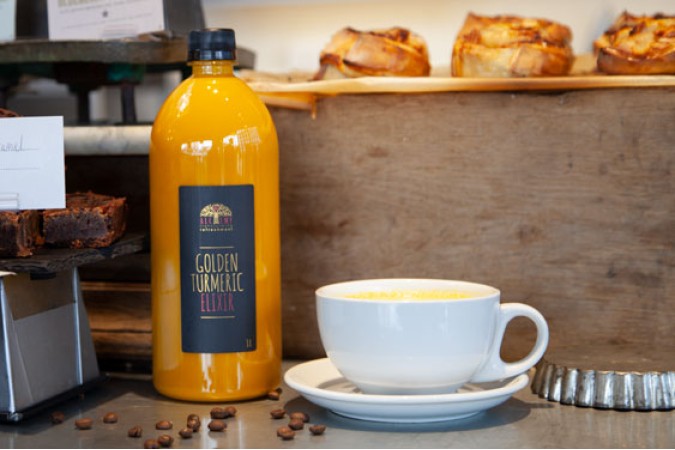 Golden Turmeric Elixir
1L
Turmeric Elixir is simply the very best way to make a turmeric latte!
Golden Turmeric Elixir is bursting with flavour and goodness. A blend of turmeric, ginger, black pepper, cinnamon, and organic vanilla extracts. It is easy to use, and utterly delicious both hot and cold. Also available in unsweetened
Includes a Free Pump!
66 Servings per L
£21.66 + VAT
Information
Product Info
Nutritional Data (per 100g)
Per 100ml
Energy 1020kJ
Protein 0.0g
Fat 0.0g
Carbohydrate 58.6g
Sugars 66.8g
Sodium 1mg
Ingredients
Ingredients: Filtered water, raw sugar, natural spice extracts (turmeric (0.48%), ginger, black pepper, cinnamon, curcumin (2.4%), natural organic vanilla extract, vegetable gum (Xanthan), preservative (potassium sorbate), acidity regulator (citric acid).