Sir Choc-A-Lot
18 pre-cut portions
Nothing but a lot of big bold chocolatey flavours through and through with this one. Rich, moist chocolate sponge topped with decadent dark chocolate ganache and dark chocolate flakes.
The crowning glory has to be the addition of gold-dusted cocoa nibs, adding a little sparkle to what is a damn fine vegan chocolate cake.
I dub thee 'Sir Choc-a-lot'!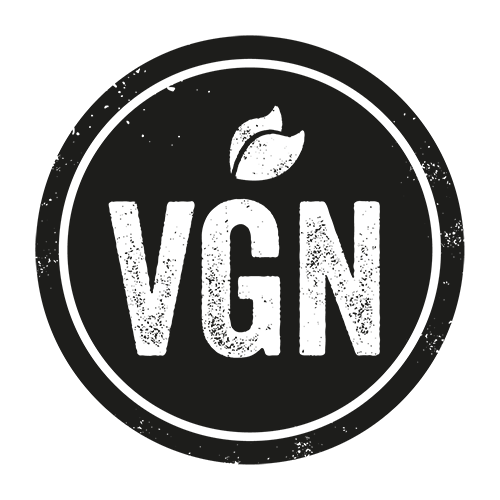 Information
Product Info
Tray size: 22cm x 37cm
Portion size (approx): 11cm x 4cm
Net weight: 2320kg
Pre-cut portions: 18
Best eaten within: 3 days from defrost
Frozen shelf life: 12 months
Allergens: This Product Contains: Oat, Soya and Wheat
Allergens handled in the bakery: Milk, Egg, Soya, Tree Nuts, Cereals containing Gluten-Wheat, Oats, Barley, Rye, & Sulphites (source manufacturer may handle Peanuts).
---
Nutritional Data (per 100g)
Energy (KJ): 1758.3
Energy (Kcal): 421.6
Fat (g): 25.6 - of which saturates (g): 10.0 
Carbohydrates (g): 40.0 - of which sugars (g): 25.5 
Fibre (g): 3.8 
Protein (g): 5.0 
Salt (g): 0.43
Ingredients
OAT cream (water, OATS, rapeseed oil, palm oil, emulsifier (rapeseed lecithin), stabiliser (xanthan), sea salt), light brown sugar, dark chocolate 15% (cocoa mass, sugar, fat-reduced cocoa powder, emulsifier (sunflower lecithin), natural vanilla flavouring - min cocoa solids 71%), WHEAT flour (calcium carbonate, iron, niacin, thiamin), rapeseed oil, water, WHEAT flour, coconut oil, fat-reduced cocoa powder, black treacle, dark chocolate shavings 1% (sugar, cocoa mass, cocoa butter, emulsifier (SOYA lecithin), natural vanilla flavouring), sodium bicarbonate, white wine vinegar, raising agent (diphosphates, sodium carbonates, WHEAT flour (calcium carbonate, iron, niacin , thiamin)), cocoa nibs, vanilla extract, xanthan gum, sea salt flakes, edible gold lustre (E171, E172).
For Allergens, including cereals containing gluten, see ingredients in BOLD