New and Seasonal Cakes
Our New and Specials line up of cakes echoes tastes of the season while showcasing our innovation. Handmade in our bakery, these treats will come and go but are always replaced with something new and inspiring.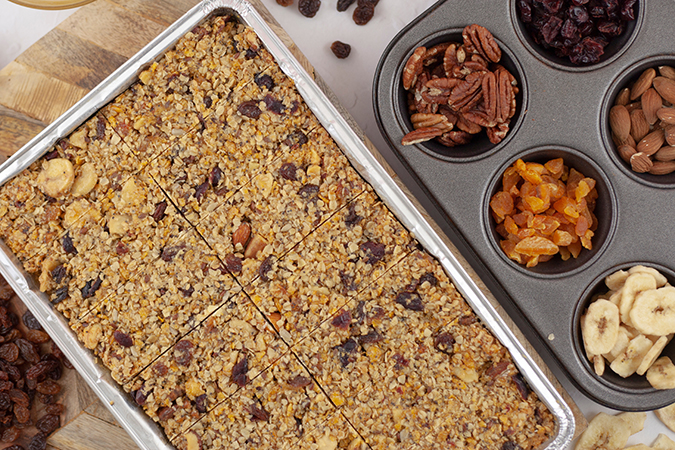 Fruity, nutty, chewy. Super Granola has it all. We've packed raisins, cranberries, banana chips, dates and apricots into this bar and surrounded th..
Showing 1 to 1 of 1 (1 Pages)