New and Seasonal Cakes
Our New and Specials line up of cakes echoes tastes of the season while showcasing our innovation. Handmade in our bakery, these treats will come and go but are always replaced with something new and inspiring.
Price:
£20.95
£1.16 per portion
A rich vegan apple sponge full of autumnal flavours, mulling spices and juicy sultanas. We've topped this delicious tray cake with an oaty pecan crumb..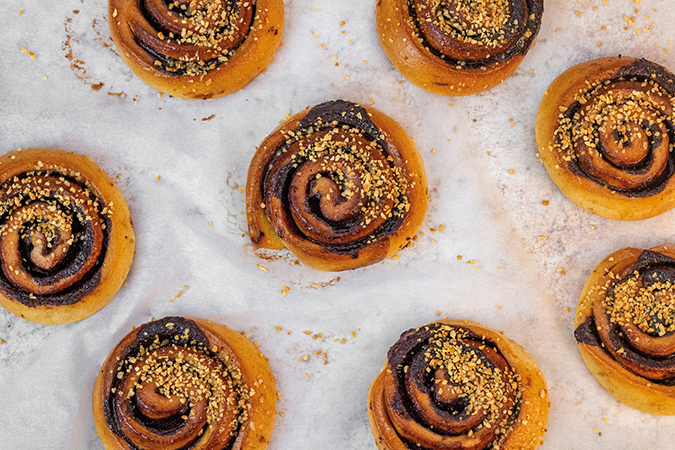 Price:
£10.75
£1.34 per portion
The ultimate sticky chocolate bun is back, and it's bagged a Great Taste Award! We've taken our delicious sweet sourdough, enriched with vanilla an..
Showing 1 to 2 of 2 (1 Pages)