Chocolate & Praline Swirls
8 x Individual Swirls
The ultimate sticky chocolate bun is back, and it's got a new look!
We've taken our delicious sweet sourdough, enriched with vanilla and orange, and rolled it with a chocolate and hazelnut praline filling into a perfect swirl.
Topped with a sticky orange glaze and candied hazelnuts, each swirl is handmade in our Bristol bakery and comes in a box of 8, ready to serve.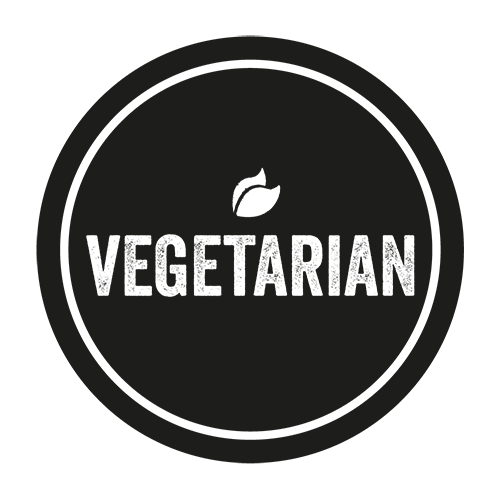 Information
Product Info
Packaging Size (Approx): L40 x W20cm x H9.5cm 
Net weight: 1.24kg
Individual Buns: 8
Product Info Approx 160g net per bun
Best eaten within: 1 day from defrost
Frozen shelf life: Min 1 month
Nutritional Data (per 100g)
Energy (KJ): 1542
Energy (Kcal): 365
Fat (g): 16g
- of which saturates (g): 7.5
Carbohydrates (g): 50.3
- of which sugars (g): 21.9
Fibre (g): 1.8
Protein (g): 5.3
Salt (g): 0.8
Ingredients
WHEAT flour (calcium carbonate, iron, niacin, thiamin), plant butter (plant oils (sustainable palm, sunflower, rapeseed), water, sea salt, fava bean preparation, emulsifier (sunflower lecithin), natural flavourings), sugar, SOYA drink (water, SOYA beans, apple extract, acidity regulators (monopotassium phosphate, dipotassium phosphate), calcium carbonate, sea salt, gellan gum, vitamins B2, B12, D2), water, chocolate HAZELNUT praline 7% (sugar, sunflower oil, HAZELNUTS, fat-reduced cocoa, skimmed MILK powder, emulsifier (SOYA lecithin)), wholemeal WHEAT flour, brown sugar, marmalade (glucose syrup, orange puree, orange pulp, water, pectin, acidity regulators (citric acid, trisodium citrate)), orange juice, WHEAT enzymes, sourdough (RYE flour, water, starter culture), orange zest, yeast, rapeseed oil, candied HAZELNUTS 1% (sugar, HAZELNUTS), salt, fat-reduced cocoa, vanilla extract, SOYA lecithin.
For Allergens, including cereals containing gluten, see ingredients in BOLD.
Allergens handled in the bakery: Milk, Egg, Soya, Tree nuts, Cereals containing Gluten-Wheat, Oats, Barley, Rye, & Sulphites (source manufacturer may handle Peanuts).