Brownies
Our brownie selection is a chocoholics dream! Offering variety in texture, purity and indulgence. Our wholesale brownies are handmade in our Bristol Bakery, our indulgent brownies are available to buy online with next day delivery.
An intense espresso hit with top-notch chocolate and our signature gooey caramel. Made with a finely ground Ethiopian coffee Biftu Gudina. Kindly supp..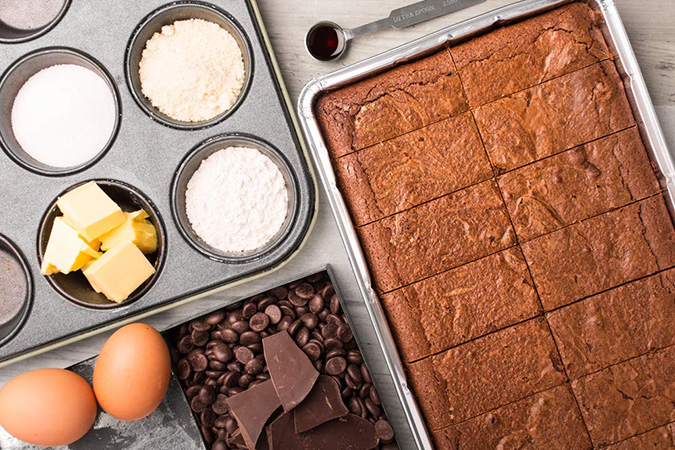 A dense and fudgy brownie made with pure 72% decadent Chocolate and Almond Flour. This is our purest brownie with no inclusions and a light flaky top...
Showing 1 to 2 of 2 (1 Pages)