Perfectly Packaged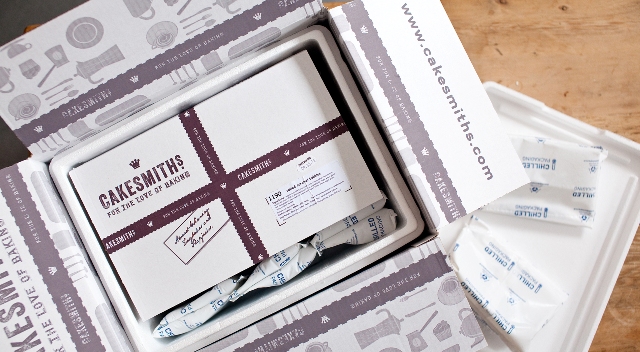 Getting our cakes to you in perfect condition is the absolute priority but there are other things to consider too.
---
Perfectly Packaged

The brief was simple. Our small but crucial wishlist included: protect our fragile cakes from the courier, keep to perfect temperature, arrive in style and be cost effective. Needless to say it turned out to be a bespoke job! Believe it or not we have kept packaging to a minimum and used recyclable materials where we are able to, whilst working to the restriants of the brief. What we have developed does the job without question but, being naturally inquisitive, we are never happy to simply leave it like that.
Sustainable Packaging

Using polystyrene ticks the strength and cost boxes of the brief, but falls down heavily on style and environmental credibility. That is why we are committed to bringing you a sustainable packaging option in the very near future and are currently working with a specialist packaging company on this project. We are still a few months away but I will update this post as and when I have further news on its availability.