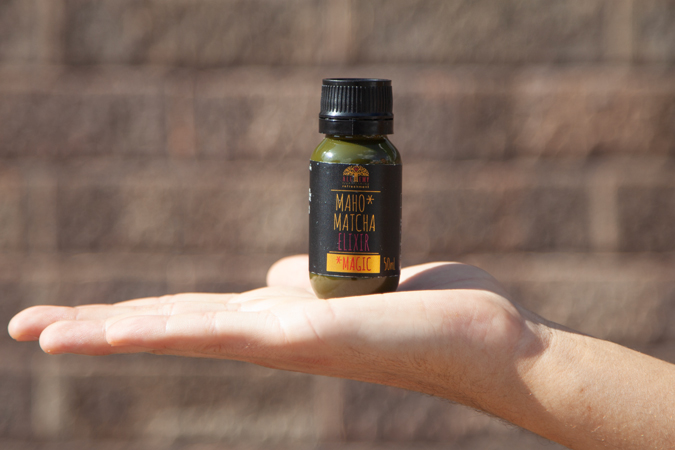 Alchemy ~ Maho Matcha SAMPLE
75ml
Alchemy's Maho* Matcha Elixir is just as its name states, magic. It blends Japanese matcha with organic vanilla, cardamom and ginger - giving it just a hint of sweetness and the perfect balance of flavours! It's simple to prepare, delicious and highly profitable for a cafe or restaurant, or as we say, absolutely whisk free.
VAT Free
We're very sorry for any inconvenience, we are on the edge of our seats awaiting a tempting new batch of these to be delivered.
Information
Product Info
Store in original container away from light, in a cool place. Keep tightly closed when not in use.
Nutritional Data (per 100g)
Per 100ml
Energy 530kJ
Protein 3.0g
Fat 0.6g
Carbohydrate 26.1g
Sugars 22.2g
Sodium 15mg
Ingredients
Ingredients: Water, Australian Raw Sugar, Premium Japanese Matcha Tea Powder (min 9%), Natural Flavour, Food Acid (Citric Acid), Colour (Chlorophyll-Copper Complex), Vegetable Gums (Xanthan, Gellan & Acacia), Preservative (Potassium Sorbate), Natural Spice Extracts.