Introducing The Cakesmiths
At Cakesmiths we're passionate about what we do.
We make all our cakes, bakes and flapjacks by hand, using only the finest ingredients, for that proper homemade look and taste.
---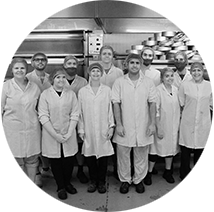 The Smiths
Our Fabulous Team
Our fabulous baking team consists of trained bakers (of course!), ex chefs, Uni graduates and apprentices just starting out on their employment journey but whatever their background this crew know how to bake a top cake! We are a young team that enjoys a very low turnover of staff which directly reflects in the consistency and integrity of our products.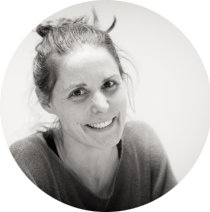 Georgina
Co Founder
I keep it on the low down but I've got the best job and create all the new products for Cakesmiths! It gives me huge satisfaction to work from conception to reading your feedback on the new products. I've always loved baking cakes, so when Tom opened his coffee bar over ten years ago, I couldn't wait to try out my recipes there. It was a brilliant way to start out in professional baking and I quickly found out the kinds of cake people really enjoy with their coffee.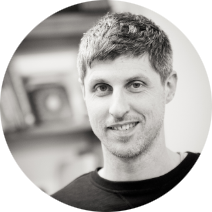 Tom
Co Founder
I love my job and wake up with a spring in my step every morning but my path here wasn't mapped that's for sure! Having Managed bars for 10 years I turned to coffee shop owner in 2001 . Georgina my little sister soon joined me and the love quickly spread for the cakes she baked for the shop. Fast forward a few years and with the coffee shop passed to new owners we now concentrate solely on making the best cakes possible!
---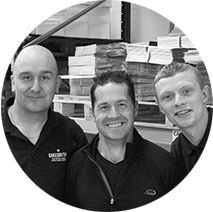 Steve, Darren & Alex
The Packing Ninjas
There's a lot more to it than it sounds but we ensure you get what you want when you want it! Cakesmiths is a great place to work as there's always something new happening. Being a good warehouseman is about organisation which thankfully is something that comes naturally to us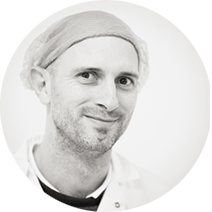 Dom
Production Manager
I always wanted to be a baker and I've been fortunate to work in some inspiring businesses over the years. Heading the bakery at Cakesmiths is a dream job and given me the opportunity to grow an enthusiastic and talented team. In the bakery we keep things simple good skilled people, great ingredients and small batches for the real handmade experience.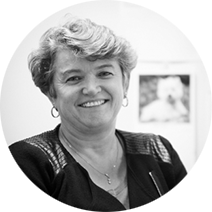 Mel
Accountant & Manager
My feet have not touched the ground since joining Cakesmiths. A great place to work, with a great, friendly team. My background is in management and financial accounts, generally in the service sector at Hotels and Stately Homes. So this manufacturing lark was a little bit different for me, but with all the support from everyone, I feel as though our figures are now as delicious as our cakes!