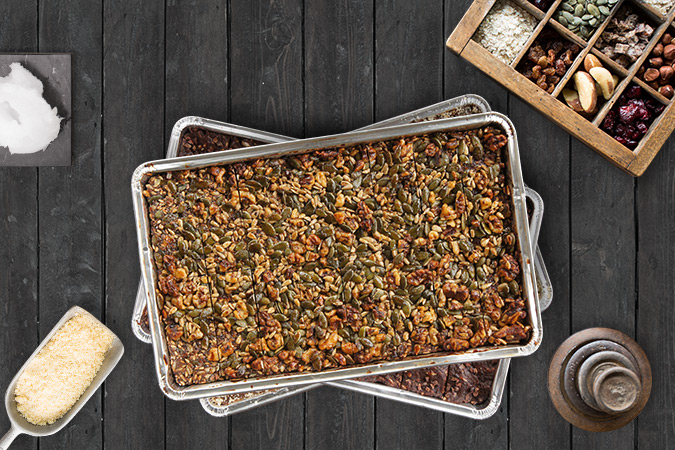 -NEW Boost + Best Sellers with 25% off-
Launches 11am 24th January
NEW Boost is coming soon! We've become squishing, crushing and blending experts in a bid to bring you an improved Boost range that is totally free of added sugars, suitable for vegans and up-front about the energy they provide. 
In this bundle, you get one each from our complete Boost range + our NEWLY launched Lemon, Ginger and Turmeric Traybake + our 2 best sellers - all with a 25% discount:
Full bundle details coming on Boost launch day: 18th January.
We only have just 30 boxes at this price. Sign up for a bundle reminder so you don't miss out.
Information
Product Info
Please click above links for specific product data
Nutritional Data (per 100g)
Please click above links for specific product data
Ingredients
Please click above links for specific product data