Dark and fruity flapjack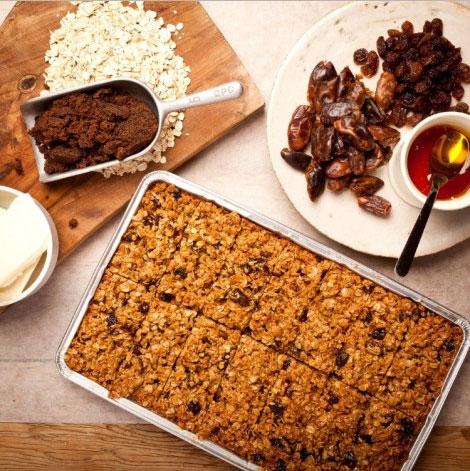 An old school flapjack made with dark sugar, lots of syrup with chewy raisins and dates. Perfect for a mid-morning snack or an accompaniment to your afternoon cup of tea.
Dark and handsome flapjack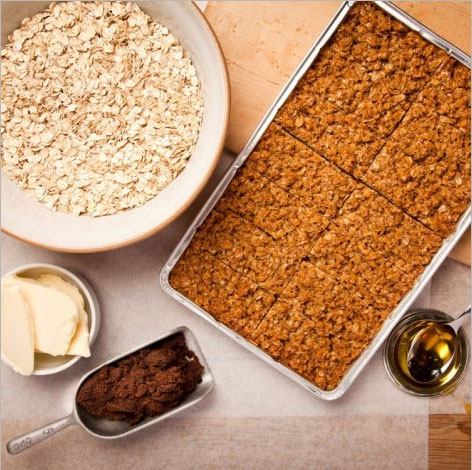 Another old school offering that's finger-licking good! Sticky, scrumptious and devilishly handsome, you'll be hard pressed to find a better flapjack on the market.
Both flapjacks are made with an all vegetable margarine, dark molasses sugar and syrup for that sticky texture and taste. Delight your customers with these vegan friendly cakes – we assure you, they'll keep coming back.