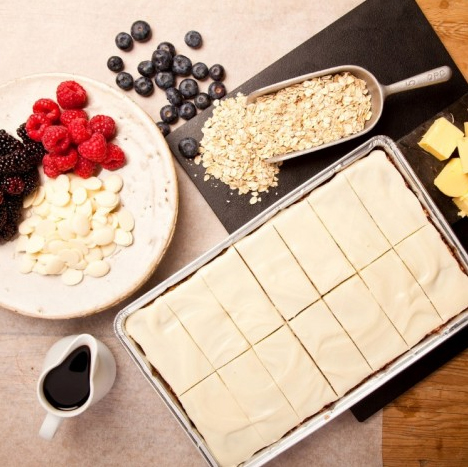 A delicate balance of balsamic infused summer berries layered between moist buttery oats and topped with smooth yoghurt, you can't help but fall in love with our Yo Berry flapjack. The mix of these ingredients will be hard to beat, with the raspberries providing some pink for Valentine's Day!
Choccywoocydoodah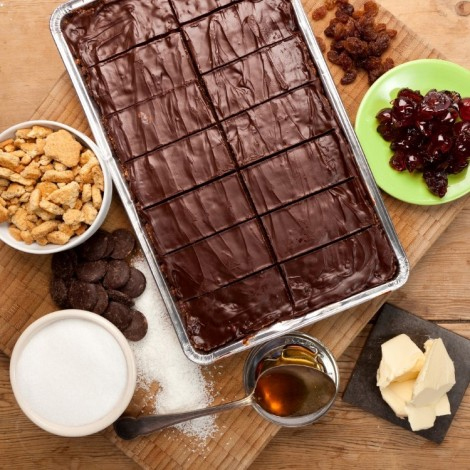 Our take on the classic refrigerator cake. We combine biscuits, chocolate, raisins, coconut and glace cherries pack it down and smother it in a thick layer of Belgian chocolate. This is a must for any chocoholic - it will make their Valentine's Day!
Feel Good Granola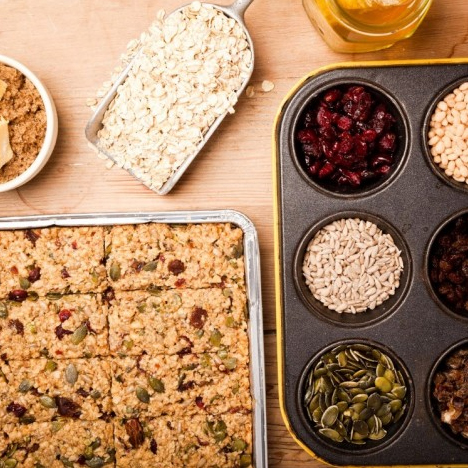 Packed full of the good stuff - fruit, oats, seeds and crisped rice with lashings of sweet blossom honey. There's no better feeling than falling in love, so your customers will definitely fall for our Feel Good Granola!
Start your Cakesmiths love story and order a starter pack today