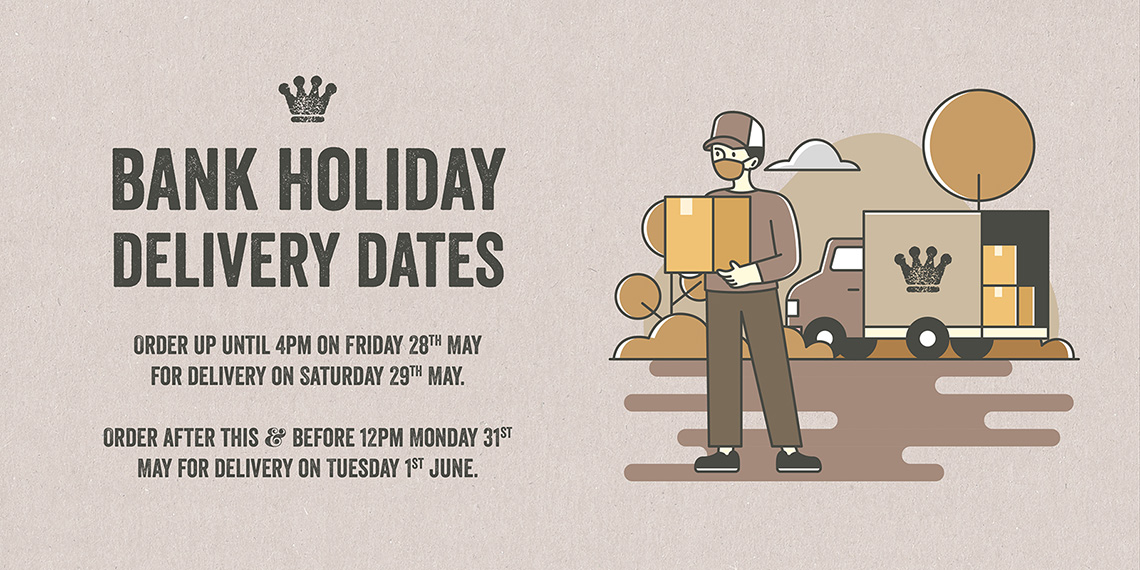 Here are our dispatch dates and timings for the bank holiday weekend. We do recommend ordering as soon as possible to ensure you get the products you need ahead of time.
All orders up to and including 4pm on Friday 28th May will be delivered on Saturday 29th May.
Orders placed after this, and before 12pm Monday 31st May, will be delivered on Tuesday 1st June.

If you have any questions, you can always pop us an email at [email protected]
Have a fantastic long weekend!

The Cakesmiths team.