Lemon Polenta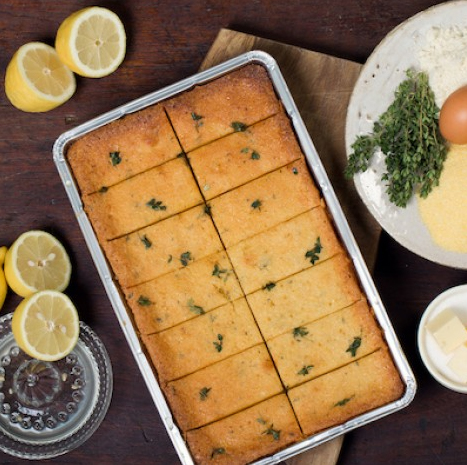 A zingy cirus burst in a moist buttery polenta crumb, speckled with lemon thyme and finished with a sweet drizzle. What's more this cake is both **WHEAT FREE** and **GLUTEN FREE** Yes, it really is as good as it sounds!
Sinnel Slice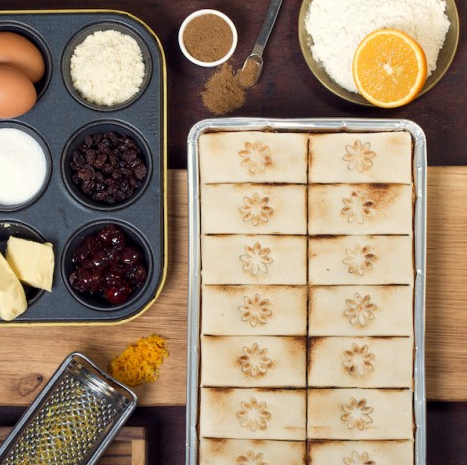 A luxury vine fruit mix in a light moist crumb with baked in marzipan finished with a caramelised marzipan layer. This is our very special Easter offering, so it will only be available for a VERY LIMITED TIME. Get something special for your customers this Spring season.
Strawberries and Cream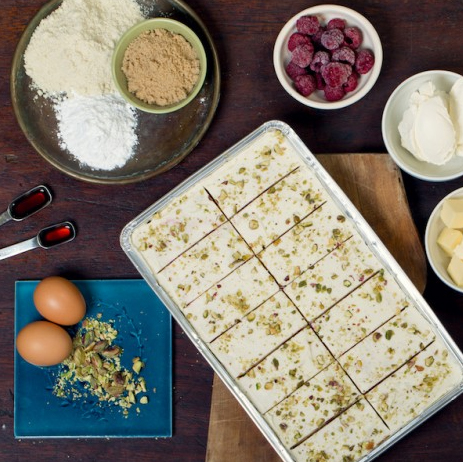 The quintessential taste of English summer in a sweet, delicate slice. We use ground almonds in the base to give it a wonderful depth of flavour layer on our homemade coulis before finishing with a frosting and contrasting pistashio dust. A quirky spin on a traditional favourite! What's more, this cake is also **GLUTEN FREE** and **WHEAT FREE**
All three trays will be available to buy from February 28th, with an AMAZING DISCOUNTED PRICE of only £9.25 per tray! Normally £11.25, you'll be pleasing your customers and saving at the same time!