Meet Tom. Our Cake Chief and the driving force behind Cakesmiths.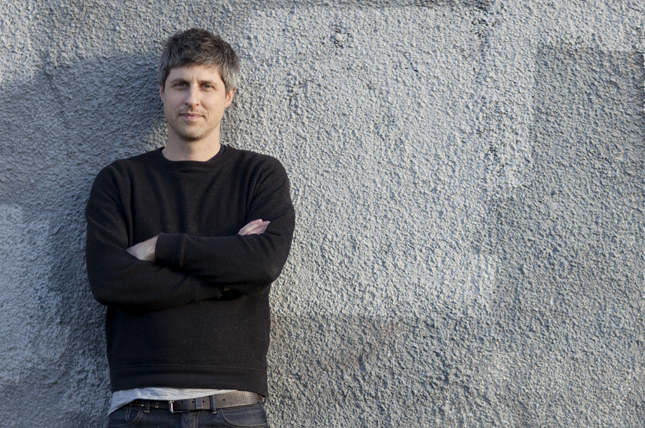 Now, if you were to ask Tom what he imagined being 'when he grew up', running a cake company wouldn't have been the first thing he said. But ever since Tom and his sister Georgina set up and ran their own cafe back in 2001, they have evolved Cakesmiths into the business you see today.
During their time at the cafe, it became clear that Georgina's cakes were a big attraction, to the point where they were being approached by other cafes to supply their cakes. When it came to setting up their own bakery in 2004, Georgina was working flat out in the week baking, while Tom ran the cafe and had Friday delivery day; racing around Bristol hand-delivering cake to cafes. 
As word of the great taste and quality of their cakes spread, demand continued to increase and in 2013 they launched Cakesmiths online; one of the first wholesale cake suppliers to offer online ordering, quick delivery and innovative bakes in one very tasty package. 
"The awareness and interest in baking has grown dramatically over recent years - particularly with the growth in the artisan coffee and bakery markets, the rise in consumer choice and let's not forget the Great British Bake Off," says Tom. "Gone are the days of simply offering the staples. They have to be there and be strong but tastes and expectations have evolved and people look to innovative products to give their offer the edge, that's the fun bit!
The fast moving nature of the business is what Tom enjoys: "Running Cakesmiths means that no two days are ever the same. We are lucky to have a customer base that is diverse and full of energy, while our dedicated team here at Cakesmiths have been with us a long time and are all vital to the success of the business."
And when cake has been an integral part of your day job for so long, how easy is it to pick a favourite from the broad Cakesmiths range? "It's that old adage of always wanting what I haven't got. We have a lot of tasting days as part of our innovation process and we're always working six months ahead. So at the moment I am coveting cakes that will launch around Christmas. And, of course, I can't divulge what those will be just yet. All I can say is: watch this space!"