Meet Gemma, the newest member of the 'Smiths' and our customer support superstar. Gemma is here to make sure your experience with Cakesmiths is a smooth, hassle free and enjoyable one, whether you are ordering online or would prefer to speak to someone on the end of the phone. And she's the perfect person for the job.
"I really enjoy meeting people and building new relationships; I've been doing just that in previous roles for over ten years," says Gemma. "But at Cakesmiths you also find yourself part of a welcoming, upbeat team of people who are super focused on keeping their customers happy. When you add Cakesmiths amazing bakes into the equation, this role is pretty much a perfect combination for me."
"My main focus so far has been helping customers with orders over the phone, setting up and running regular order reminders (never run low on cake again!) and even providing recommendations on which bakes to try," adds Gemma.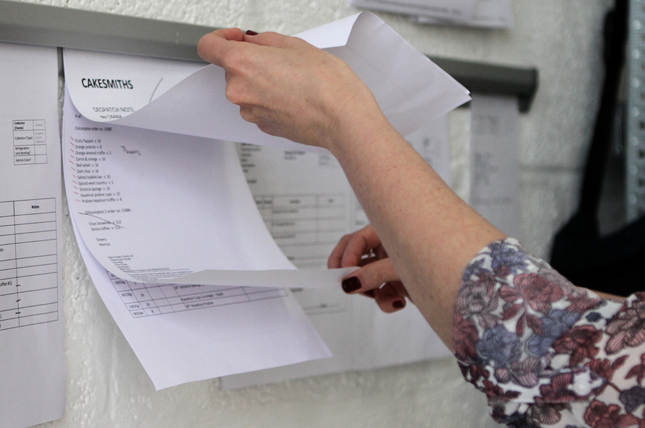 "In fact, I've been creating 'Surprise Me' orders for customers that are keen to try something different. It's a great way to test some of our new or seasonal bakes that you may not have considered before."
Don't forget that not only is Gemma available on the phone, you can also talk to her live online while viewing and buying products on our website. So if you have any questions there and then, you have a very quick and interactive way to get in touch.
But the question we all want to know is, which cake has tempted Gemma's taste buds so far? "It has to be the Raspberry Bakewell traybake," says Gemma. "I can't resist that buttery biscuit base!"