Our founder Tom Batlle takes over Cake Lab this month with a double offer you won't be able to resist: limited edition cake and double brownie points.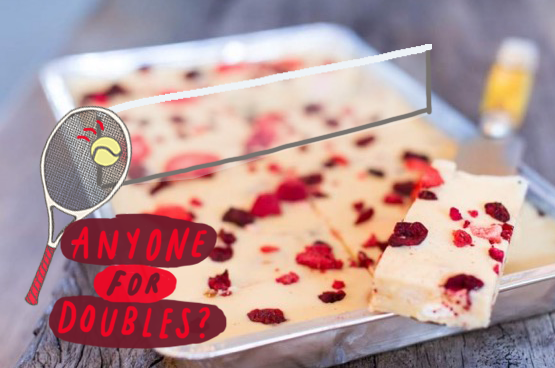 "The curtain has raised on the Wimbledon Tennis Championship - my favourite sporting event of the year - so we're celebrating by serving up 100 trays of our popular Eton Mess Tiffin. But you need to be quick as it's back as a limited edition traybake, and we've added double brownie points too.
We've worked hard on the taste of this traybake in the Innovation Kitchen, combining biscuit, strawberry raisins, meringue, marshmallows and smooth, sweet belgian white chocolate. Once its been finished with cranberries and freeze-dried berries, all you need to do is grab a slice, pour a coffee, sit back and enjoy the tennis. Game, set, match!"
But don't miss out - we've only made 100 trays available. Order now