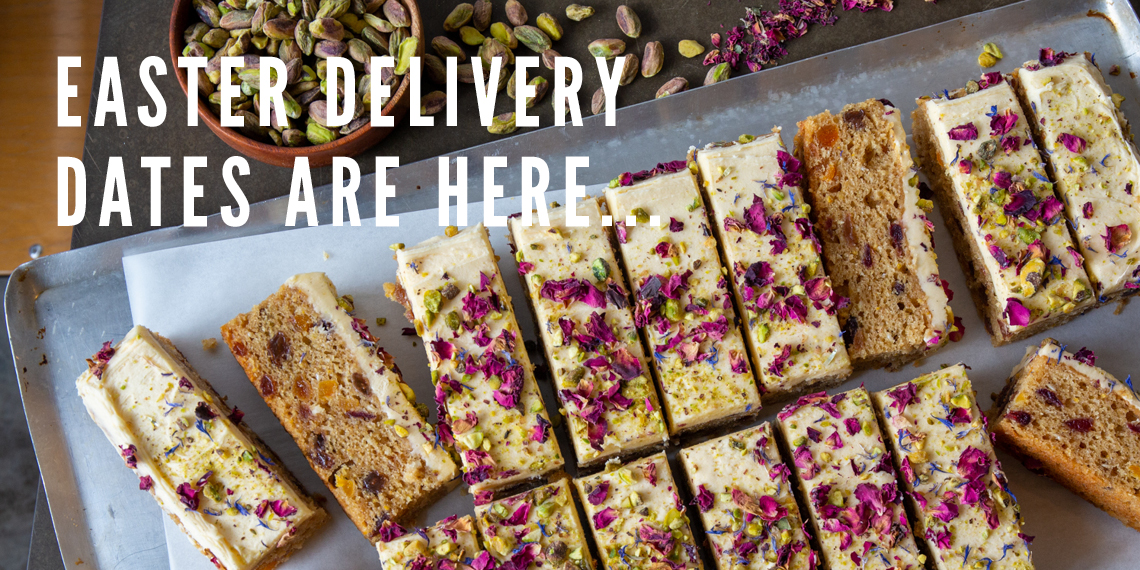 With Easter right around the corner and bank holidays affecting DPD deliveries, we recommend ordering ahead of time - if you can - to ensure you receive your order in plenty of time and have a freezer full of delicious cake for Easter!
Order up until 2pm on 5th of April (Wednesday) for delivery on 6th of April (Thursday).

Any orders placed after this and before 12pm on 10th of April (Monday) can be delivered from 11th of April (Tuesday).
Also, please take note of the upcoming May bank holidays as they will affect delivery times as well.
Happy Easter from everyone at Cakesmiths!

*DPD delays, although rare, do happen from time to time. If a delivery is delayed on Thursday 6th April,  it won't be redelivered - so we highly recommend ordering as early as possible to avoid any potential disappointment.