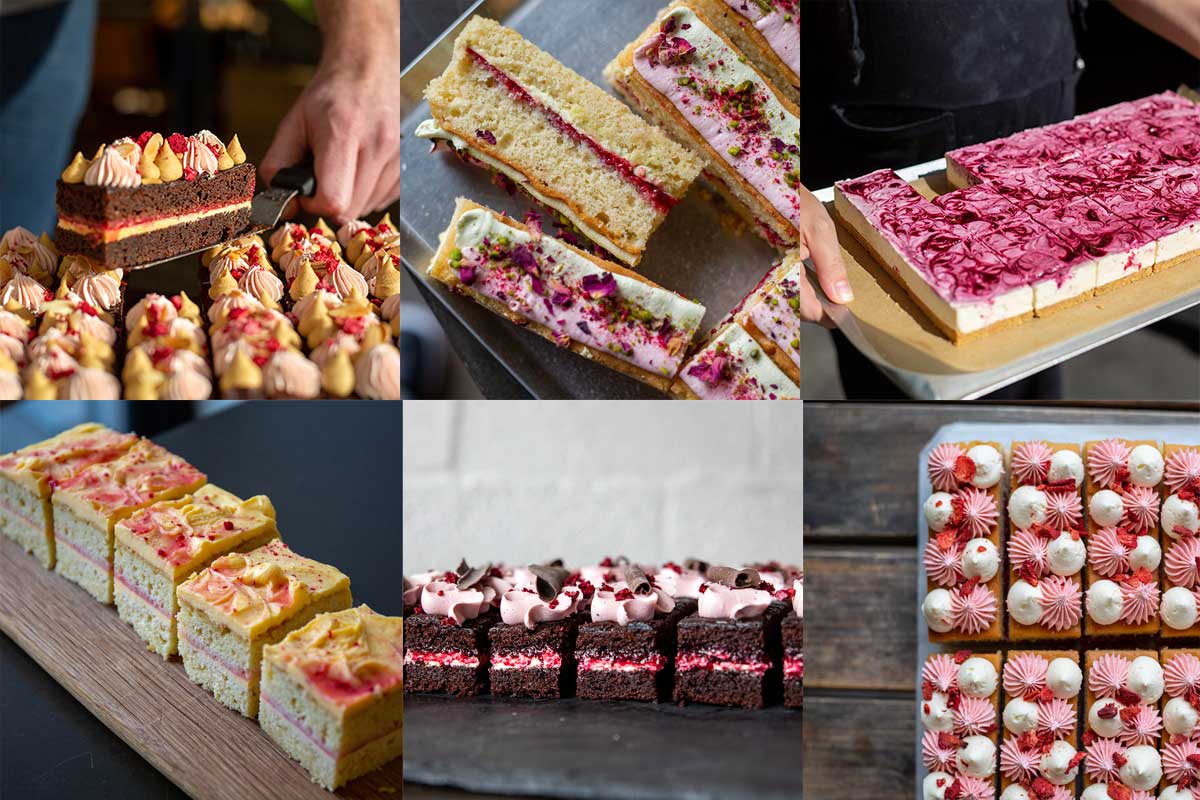 WE'RE HIRING A CREATIVE BAKER!
We're Cakesmiths, one of the UK's leading independent bakeries, selling award-winning wholesale cakes to coffee shops, cafes, farm shops and delis. We're on a mission to be the most trusted cake partner for coffee shops across the country.
This year we introduced Small Batch Bakes, a weekly release of short-run, show-stopping bakes which have become the envy of Instagram feeds across the UK. With our current Creative Baker going on maternity leave with her own bun in the oven, we're looking for someone to step into the breach, continue the great work we've already done and take our cake innovation to the next level. This is a maternity contract with a view to a permanent role.

The role
Small Batch Bakes is a really important and much-loved part of Cakesmiths and you'll have free reign to think, plan and create, bringing your amazing ideas to life to deliver the wow factor for our customers. Your creations will feed ideas down through our product development team that can be turned into more widely available products on Cakesmiths.com. You'll also be working closely with our marketing team so your creations reach as many eyeballs (and bellies) as possible.

About you
Bags of confidence, energy and enthusiasm, as well as obvious skill, you'd probably expect to get a handshake every week from Paul Hollywood on GBBO. You've got experience in a creative baker, possibly patisserie role and want to kick on your career with autonomy and flexibility to bring your ideas to cake counters across the country.

Other things up your sleeve
Pastry Chef Skills Preferable – whether formal or not
A real passion for food and experimenting with flavours, textures and visuals
Ability to manage your own time and workload
Confidence working with the wider NPD team to inspire and drive a culture of innovation within the team.
You'll get:
c£25,000 per annum base salary
1 year fixed term contract with move to permanent very likely
All the cake you can eat (and make)!
Sound good?
Then ping over your CV and portfolio and any links to your best bakes to Mike at [email protected]