The move from processed food towards more natural, unrefined alternatives is leading to a growing number of health conscious foodies - people who want to enjoy healthy food that tastes great and looks amazing on the plate. And one restaurant in Essex is passionate about delivering just that. 
The Organic Kitchen was established in 2016, offering healthy artisan food that is nutritious but never compromises on flavour, taste or presentation.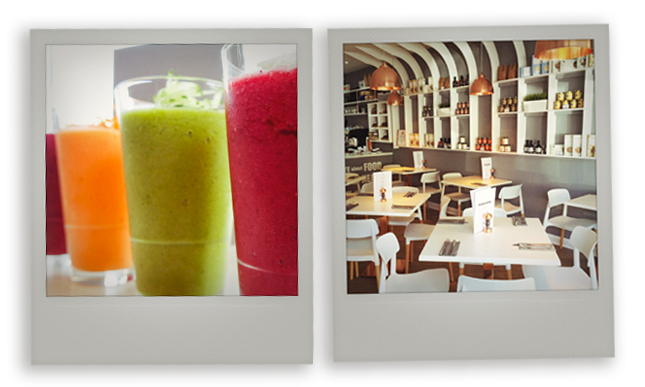 Head Chef, Chris Gamblin, says: 'We have a huge passion for food and our approach at The Organic Kitchen looks at your body from the inside out. It's about understanding how your food is made, what ingredients are being used and looking at what you put into your body each day. Healthy food can look visually amazing and taste fantastic too, and that's what our customers are looking for.'
The restaurant's approach to balanced eating means that there's still room for occasional sweet treats too. 'A balanced diet is about moderation rather than cutting food groups out of your diet, which isn't a realistic approach for a lot of people', adds restaurant owner Hilary Penning. 'If someone visits us after a tiring yoga session, for example, we might suggest one of Cakesmiths Boost Raw Bars to help re-energise them.'
In fact, The Organic Kitchen's brownie pudding, combining Cakesmiths Ultimate Brownie with edible flowers and a delicious organic choc sauce, is one of its most popular menu dishes.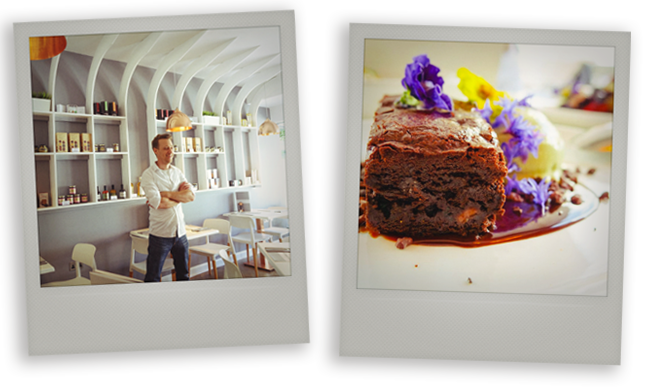 'As we continue to evolve our menu, it's important that we find like-minded food suppliers that support our ethos,' continues Hilary. 'We've found that with Cakesmiths as they offer a fantastic range of cakes for us to choose from, all handmade using natural ingredients that are free from any additives, preservatives or colourings.'
The time and energy invested in making The Organic Kitchen's healthy-eating ethos a reality means that business is booming for the team. But, when they do get a moment of downtime, what's Hilary's favourite go-to treat? 'It has to be the Banana and Chocolate Bread, toasted of course.'