Our new English Garden traycake is all about capturing the excitement of the great British summer – picnics, BBQs, bunting, suncream, a few Gin and Tonics and, let's face it, probably a bit of rain too.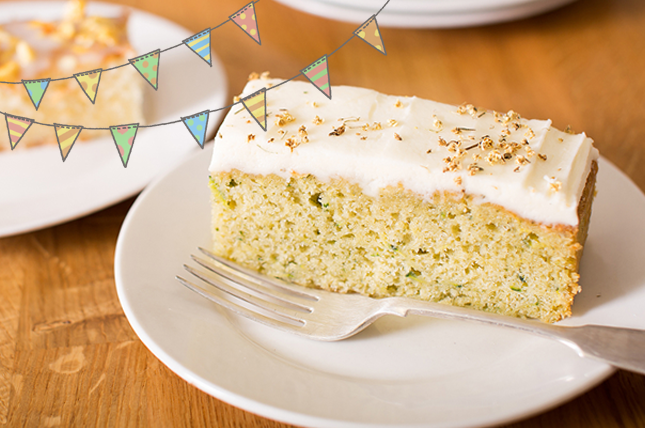 English Garden is based on a well known gin cocktail so we had to get inventive with our ingredient combinations to make sure we got the flavours just right. But did gin itself make the cut?
Our cake creator guru, Mike, explains: "We originally tried the English Garden bake with gin but it was too overpowering, so instead we turned to botanicals and the juniper berry (the predominant flavour of gin), coming up with a cake frosting that is subtly scented with the flavours of elderflower and juniper."
The cake base itself includes cucumber, mint and grated courgette to make sure the moisture of the sponge is just right. Mike continues: 'Trial and error is always a factor in the Innovation Kitchen and, this time around, we made sure the cucumber was peeled and deseeded so it didn't affect the final look and feel of the sponge."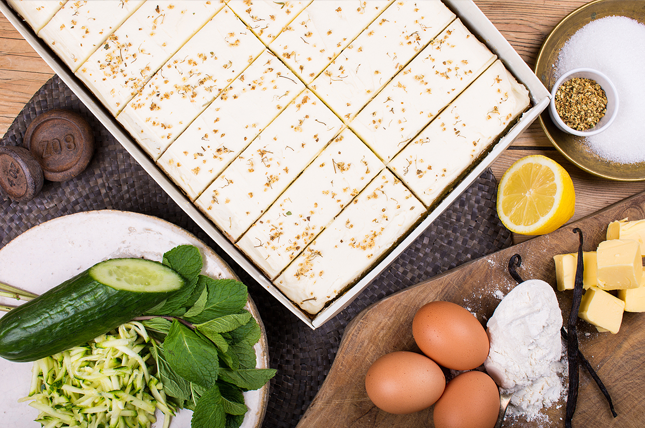 Once the sponge has been combined with the delicate frosting and finished with crushed elderflower on top, your customers are in for a summer taste treat.

Serve a slice of English Garden cake with an ice cold beverage. Or even a cocktail or two with Afternoon Tea. Here's the English Garden Cocktail Recipe for anyone inspired to get shaking:
Ingredients:
2 shots of gin
2 ½ shots of pressed apple juice
1 shot of elderflower cordial or elderflower liqueur
½ shot of freshly squeezed lime juice
Cucumber slices, for garnishing
Method:
Shake the first 4 ingredients with ice and strain into an ice-filled tall glass, then garnish.