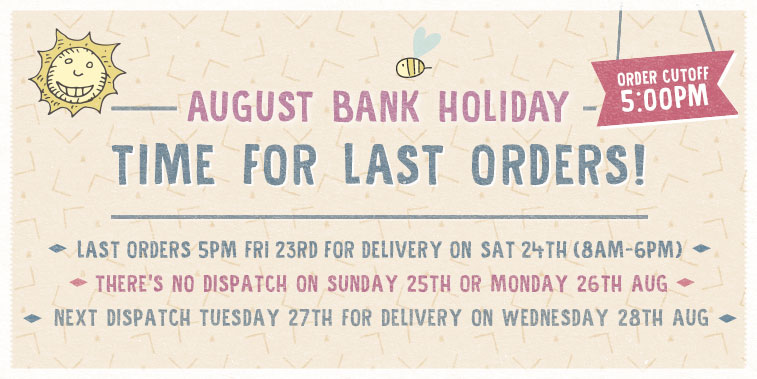 We all know the August bank holiday weekend is a very busy time for coffee's & cakes!
Hooray! We hear you say. But don't get caught without cake.
Last orders will be 5 pm on Friday 23rd of August - For delivery on the 24th, (Delivery on Saturday is 8 am - 6 pm.)
The next despatch date will not be until Tuesday the 27th of April - For delivery on the 28th.
So there will be no despatch on 24th - 26th August.
We hope you have an extremely prosperous bank holiday and the sunshine returns!