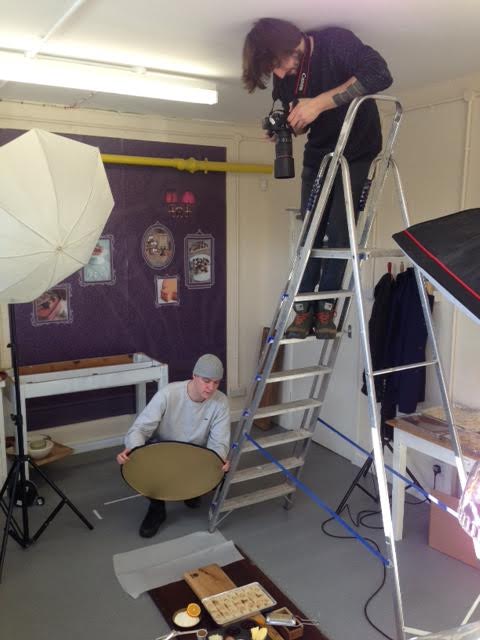 The bakewell is ready for its close-up!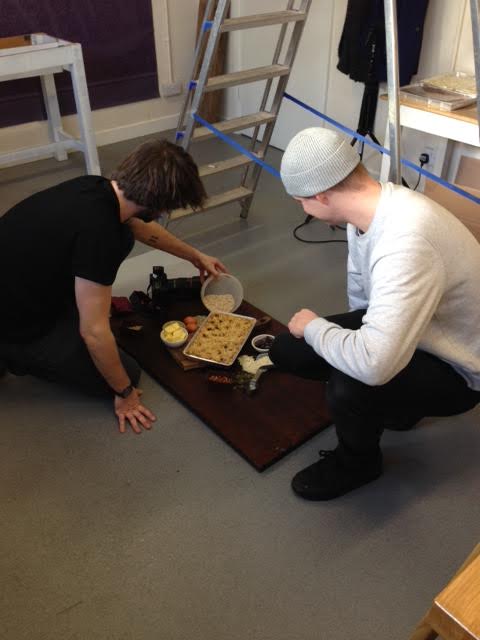 Getting the ingredients just right, to showcase our homemade attitudes.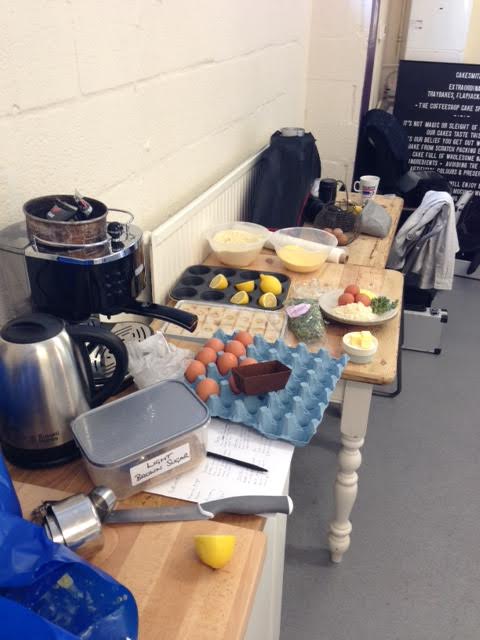 Photoshoots can be pretty messy! Especially when baking's involved.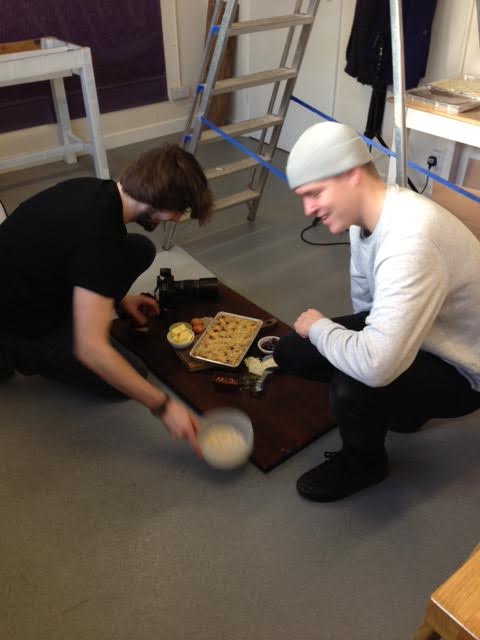 The guys put the finishing touches to the display before heading up the ladder to take some snaps.
The new pictures from the photoshoot will be up on the site shortly, with plenty of new ways to witness our cakes. We're also aiming to give you some cake display inspiration, so your customers won't be able to resist them! As ever, be sure to send us your display snaps and we'll be sure to feature them on our display page!