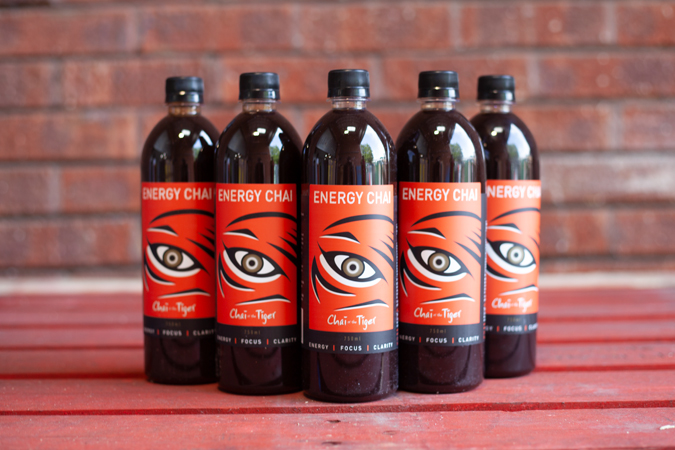 Alchemy ~ Energy Chai
750ml
The new Chai of the Tiger, starts with the distinctive fragrance of star anise, with ginger, black pepper, cinnamon and cardamom. It really packs a punch!
Alchemy are still using organic black tea, and have increased the amount of both guarana and ginseng, so the energy, clarity and focus effects will be even more noticeable.
VAT Free
Information
Product Info
Store in original container away from light, in a cool place. Keep tightly closed when not in use.
Nutritional Data (per 100g)
Per 100ml
Energy 1178.6kJ
Protein <1g
Fat <1g
Carbohydrate 69.6g
Sugars 69.3g
Sodium <5mg
Guarana 267mg
Ginseng 1299mg
Caffeine 413mg
Ingredients
Ingredients: Cane Sugar, Water, Organic Black Tea Powder, Natural Flavourings Spice Extracts (Ginger, Star Anise, Cardamom, Cinnamon, Cloves, Black Pepper) Ginseng (1%), Guarana (1%), Colour (Caramel 1V), Acidity Regulator (Citric Acid).